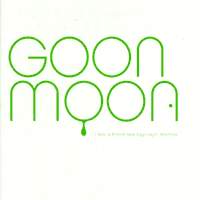 Goon Moon - I Got A Brand New Egg Layin Machine
Label: Suicide Squeeze 2005


01. The Wired Wood Shed
02. Mud Puppies
03. Inner Child Abuse
04. The Smoking Man Returns
05. At the Kit Kat Klub
06. Rock Weird (Weird Rock)
07. Mashed
08. I Got a Brand New Egg Layin' Machine
09. No Umbrellas
10. Apartment 31

Sampler 10 Jahre Suicide Squeeze Records
Label: Suicide Squeeze 2006


CD 1 Track 20: Rock Weird (Weird Rock)
** Free mp3Samples from Suicide Squeeze, Link!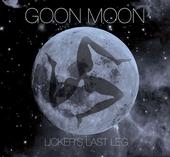 Goon Moon - Lickers Last Leg
Label: Ipecac 2007
01. Apple Pie
02. My Machine
03. An Autumn That Came Too Soon
04. Feel Like This
05. Pin Eyed Boy
06. Hardcore Q3
07. Tip Toe
08. Every Christian Lion Hearted Man Will Show You
09. Lay Down
10. Balloon?
11. The Golden Ball Medley, featuring:
the bees to your knees
birmingham
sadie
hanging with michael
quipy quipy quaw quaw
mr. frankie
dramatic paws
the licker's last leg
12. Built In A Bottle
* Free mp3Samples from Southern Records & Paperthinwalls, Link!


Diese Seite ist mit Links zu freien Real Player Sample


© Thomas Hornbruch Productions